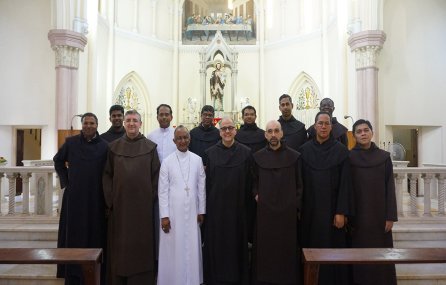 Visit of the Superior General of OC...
The Mangalapuzha seminary was blessed with the visit of V. Rev. Fr. Saverio (Antonio Gennaro) Cannistrà of the Sacred Heart, Superior General of OCD Fathers, on 13th February 2019. Mangalap...
Visit of the New Seminary Commissio...
The new seminary commission, appointed by the Syro-Malabar Synod during the last synod started on 7th January 2019, have paid their first visit to the seminary on 12th and 13th February 2019...